Swift Water Rescue Classes with Hard Water Sports
Sunday, June 11, 2023
Book online now! for the 2023 Classes
This course teaches recognition and avoidance of common river hazards, self-rescue techniques, and simple rescues of paddlers in distress.
Hard Water Sports is offering a 1 day river rescue training course.
Plan for a full day of swift water rescue training covering essential and efficient river safety skills.
Jun 11, 2023
– Swift Water Rescue class on the Kettle River. The first half of the day will be spent learning skills on dry land, After a short break for lunch we will be running the Kettle River with rafts – stopping along the river for skills training.
This class is required training for white water raft guides.
Swift Water Rescue Training
River Rescue Training with Hard Water Sports
Course Objectives – To introduce and practice river rescue skills in moving water. 
Who – course is designed for anyone interested in learning river safety skills.
Where – Sandstone, Minnesota/Kettle River
When – Sunday, June 11   9:30 – 4:30,
Swift Water Rescue Course Outline
River Hazards and Hydrology
Essential paddling and rescue equipment
Throw bag skills
Scene Management
-Break for lunch
(On the water skills)
Reading rivers and safety strategies
Wading techniques
Self rescue – River swimming techniques

Minimum Requirements
This class is open to anyone with a desire to learn about river safety and rescue. Students are required to meet Hard Water Sports' essential eligibility requirements.
Bring with you to class:
PFD, Helmet, Whistle
Throw bag – river knife
River shoes or appropriate substitute
Clothing for cold water – plan for in water activities
Water Bottle – Snacks
Lunch – bring your own lunch or order locally.
– wetsuits and equipment can also be rented from Hard Water Sports –
There will be a 20 minute break for lunch, students are responsible for their own lunch. Bring a lunch, go for Subway at Chris's, or sandwiches from Quarry Pizza.
Book online now!
Course fee $95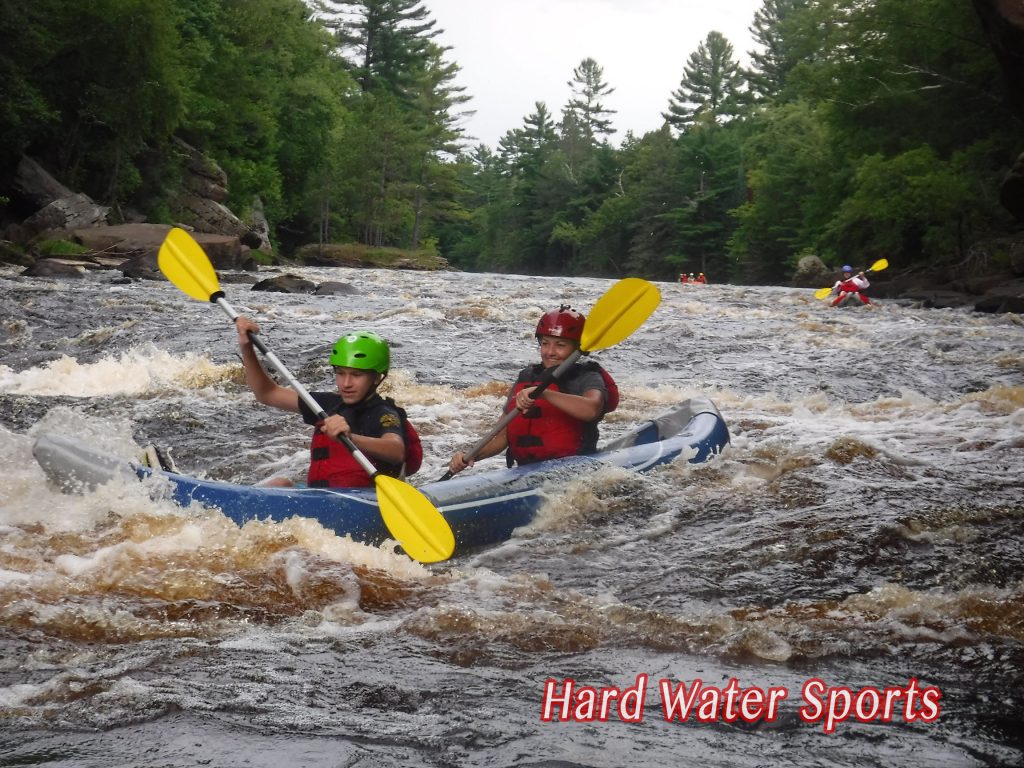 Contact Hard Water Sports
651-302-1774

Swift-water training.